Autoclave Enbio S Beauty Edition + Enbio Table + Water Filter
Lowest price from last 30 days: € 1690 + vat
BEST PRICE GUARANTEE
We guarantee you the best price! If you find a better price, we will match it and apply an additional discount. Contact us!
---
Safety goes fashion.
The Enbio S Beauty Edition is the World's first steam sterilizer dedicated to beauty saloons. It merges state-of-the-art medical technology with award-winning, minimalistic design and a unique outfit with gold colors elements.
The autoclave guarantees the highest level of safety thanks to the use of the latest Class B technology (the only method that guarantees the full efficacy and safety of sterilization). The device comes also with an S Classe cycle of just 7 minutes. 
This autoclave is a complete revolution on the market. It is quiet, compact, and pretty, so it will find its way into any interior. Its short sterilization processes allow it to be used even between appointments, while reducing the time the instruments are exposed to the temperature, significantly extending their life. It has very low running costs. At the same time, it is intuitive and very easy to use.

Our patented technology used allows for faster and more evenly spread heating of the sterilization chamber. This translates into shorter cycles and more solid and durable structures.
Enbio meets all the guidelines of the Medical Directive 93/42/EEC and ISO EN 13060 as a Class IIb small steam sterilizer.



*We apply the 0% VAT rate to holders of a VAT number registered with the VIES database of European VAT numbers (reverse charge mechanism).
If your VAT number is not registered within the VIES database, write to us on WhatsApp or at info@claveclub, and we will register for you for free!


Please note: if your VAT number is not registered within VIES, we will apply the VAT rate from the country of shipping/invoicing (8% Polish VAT rate on autoclaves and 23% on shipping and other products).
Pay at your own pace with 0% interest rate installments or Leasing

Buy your new autoclave and pay at your own pace.

You just need to select Klarna "Buy now, pay Later" at check-out and you can split the payment of your Enbio with 0% interest.

Italian customers have the possibility to split the payment in 12 and pay the first installment after 30 days.

Contact us for more info at info@claveclub.com, or via WhatsApp.
Up to 24 months warranty and Country-wide Service

Enjoy up to 24 months warranty: after the first 12 months (or 1500 cycles, depending on what comes first), perform the check-up and your warranty will be extended for the next 12 months. We offer service both directly at the producer, or via a local service center. Write to us for more info and costs.
Water recycling filter FOR FREE

Buy the Enbio S autoclave and get the Enbio Magic Filter for FREE!

The Enbio Magic filter is a product that will change the way how your studio works. Due to its innovative technology based on ion exchange resin, it allows you to reuse the water used in the previous sterilization cycles. The filter follows the idea of "less waste", which for you means that you will not have to constantly worry about changing water bottles. It is a product that will save you a bunch of money while also saving the environment.
FREE Safe and Express shipping

Every autoclave is shipped in a special custom case, to have the highest level of safety during transportation. Order now and in just five days you can have your Enbio right at your door. Moreover, all of the shipping are insured.
What our clients say about us
0%
No-Interest Installments
At claveclub you can purchase Enbio autoclaves not only with the best price on the market, but also with zero interest installments. Your best chance to get your own autoclave is here!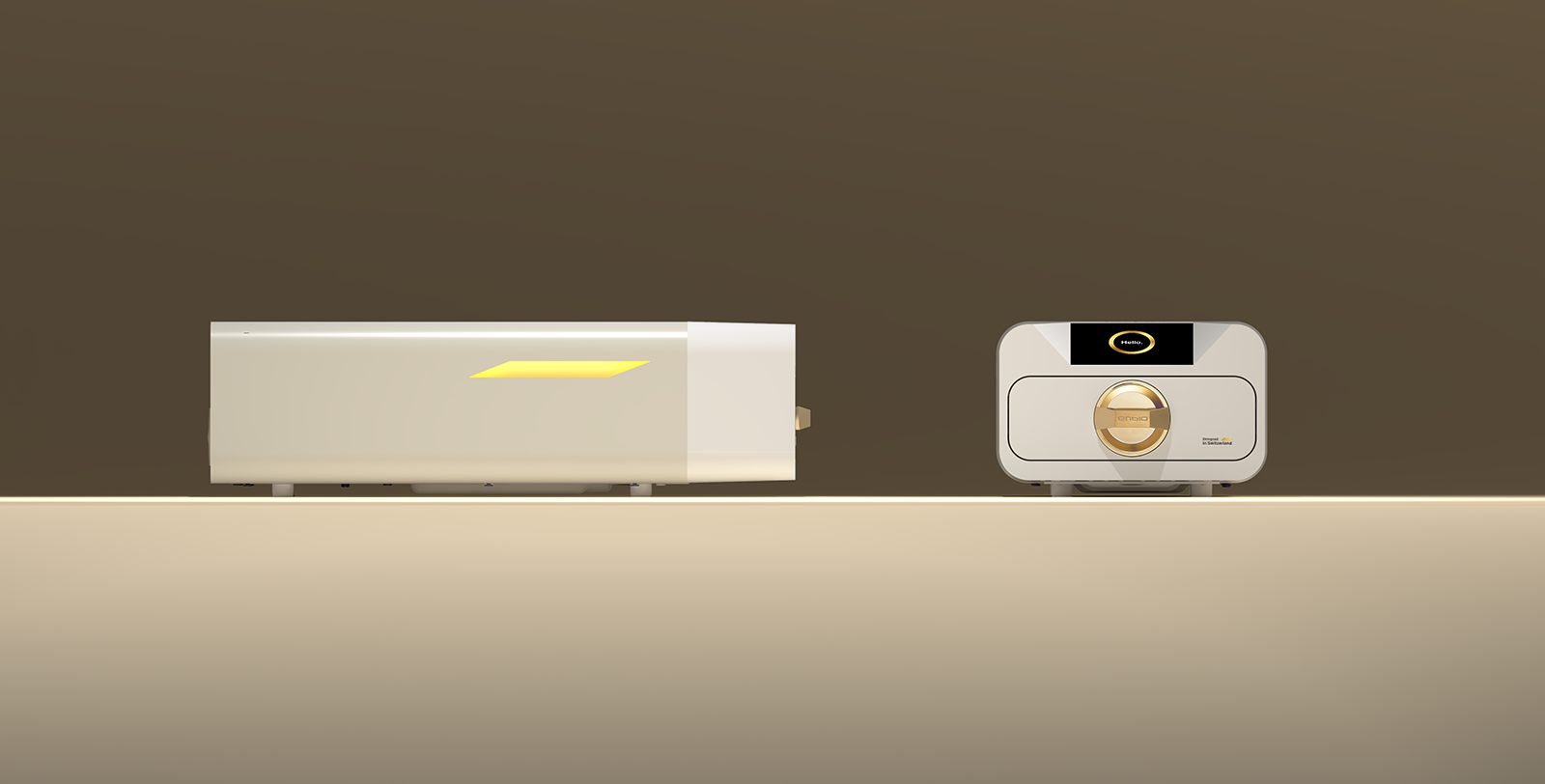 The gold standard of sterilization.
Touch and go
Just choose the program and touch to start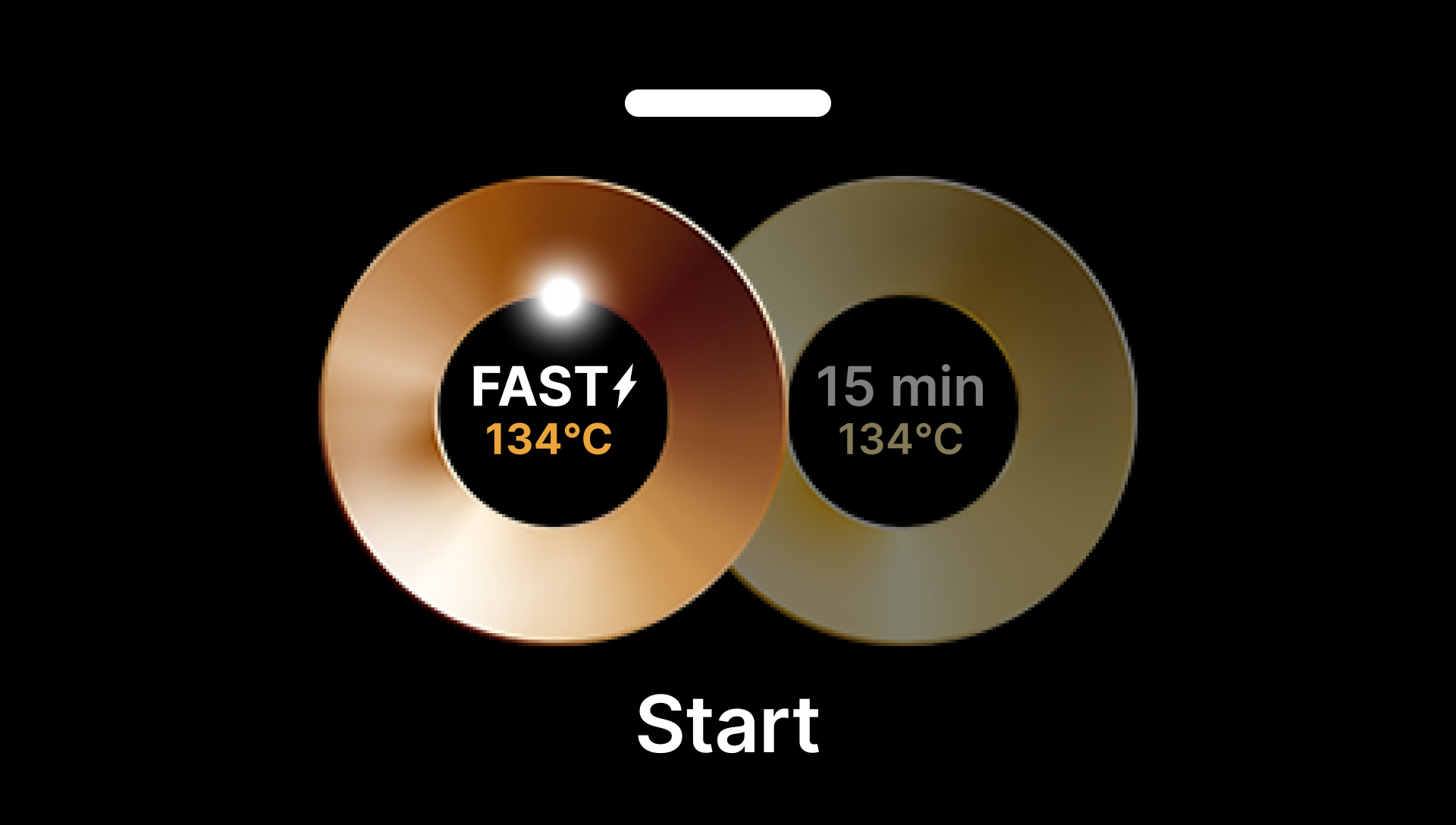 Minimalistic design
A perfect fit for your studio.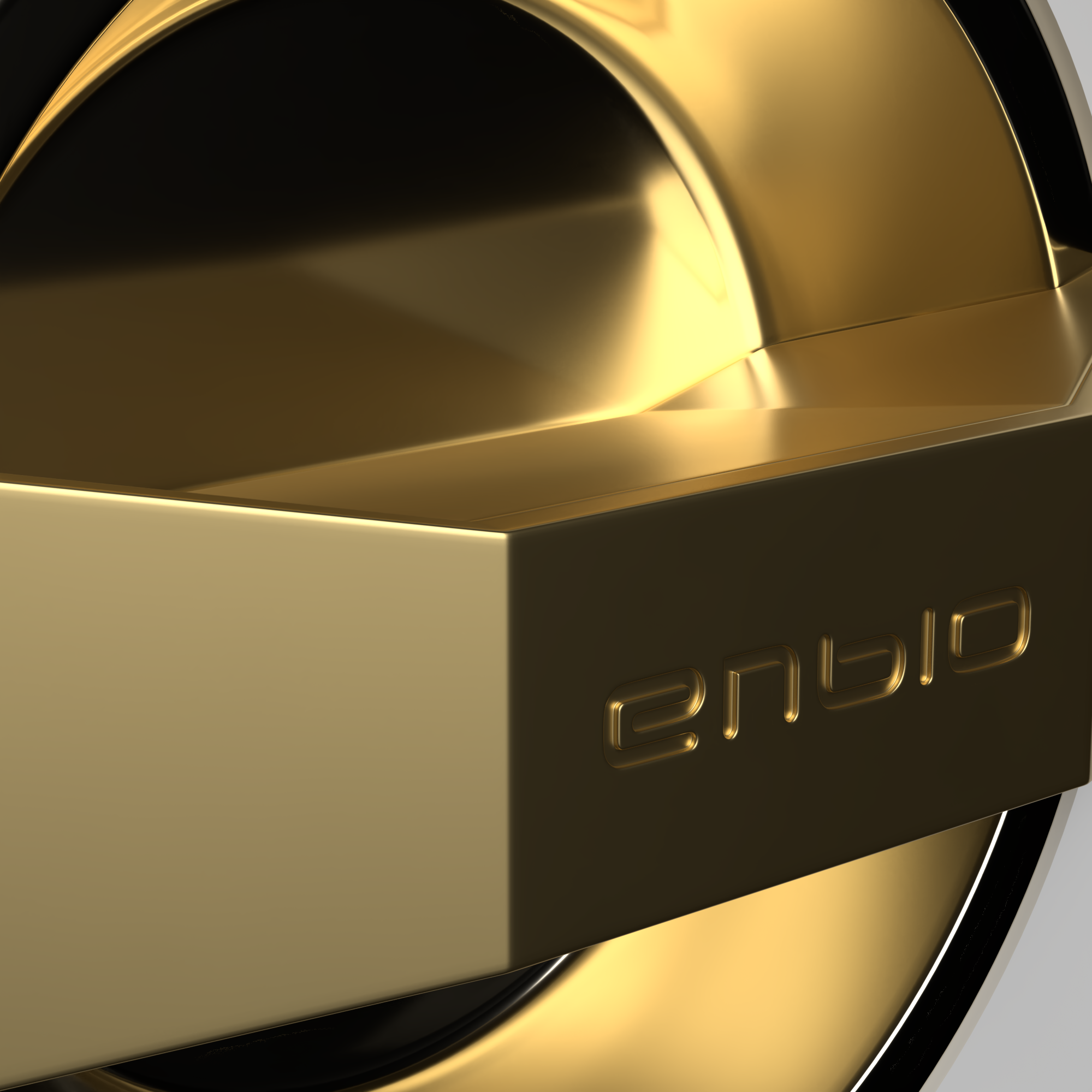 Focus on details
Design is at the heart of the device we offer.
Cleary visible work progress
You instantly know when your instruments are ready.
Touch and go
Just choose the program and touch to start
Minimalistic design
A perfect fit for your studio.
Focus on details
Design is at the heart of the device we offer.
Cleary visible work progress
You instantly know when your instruments are ready.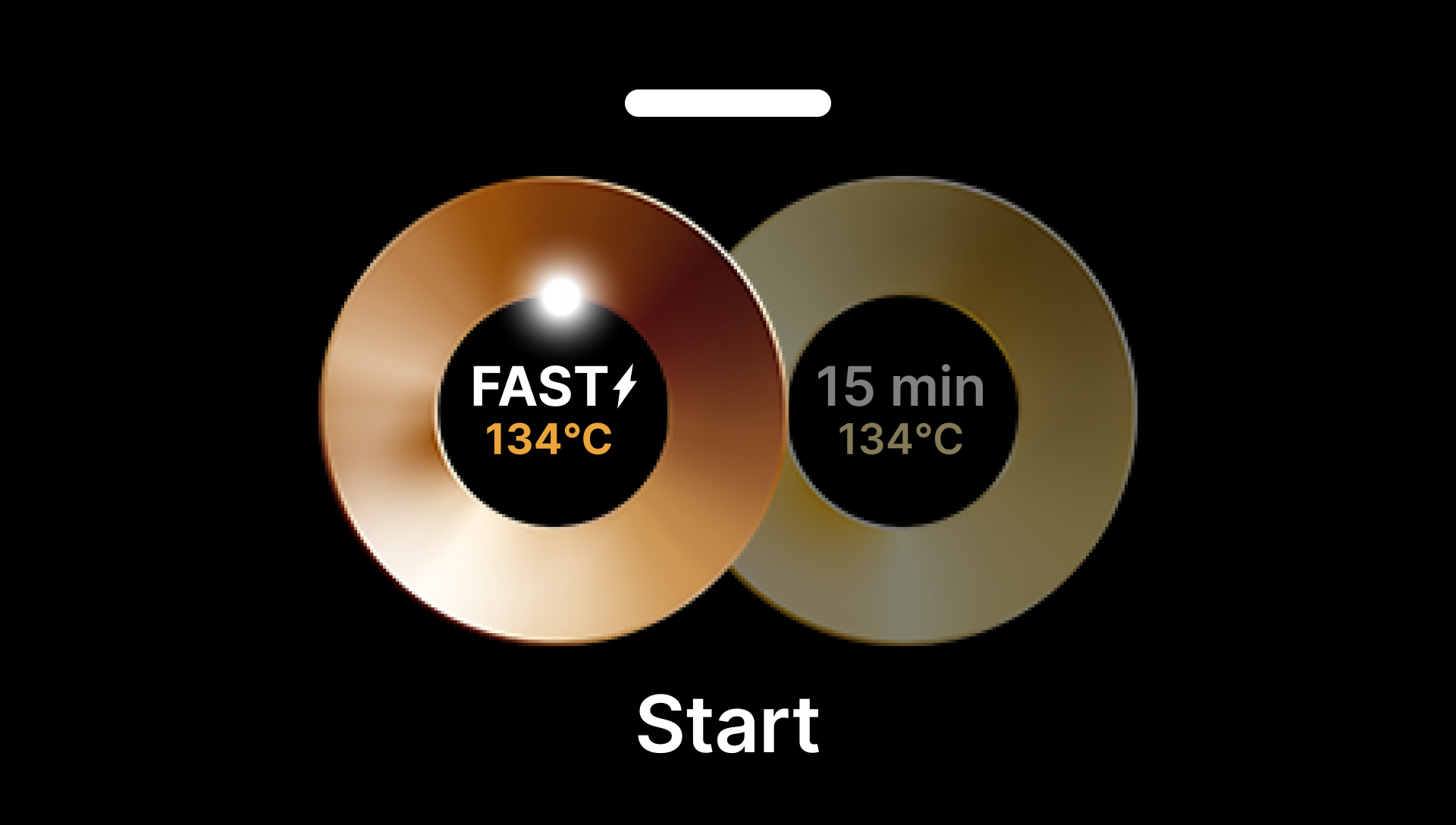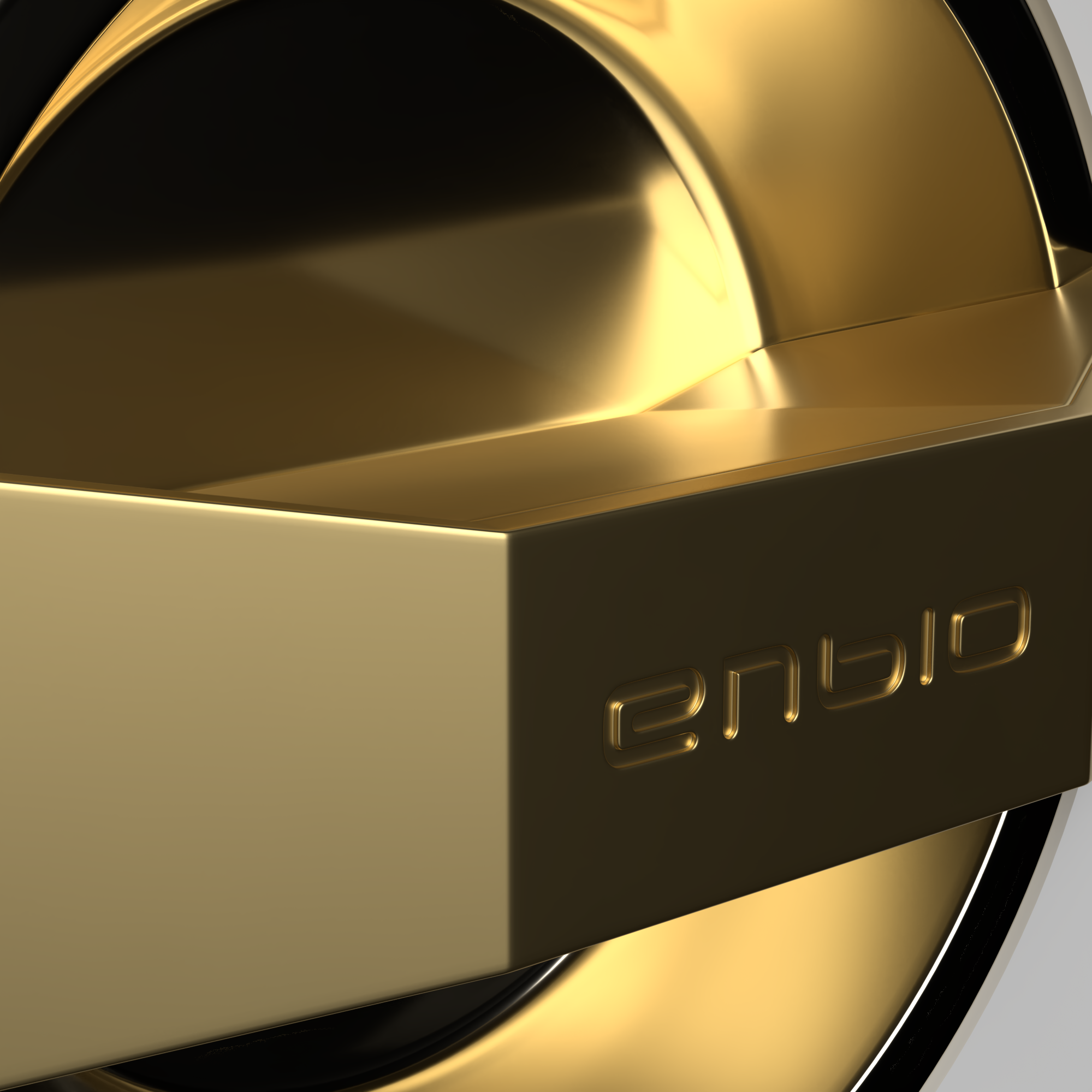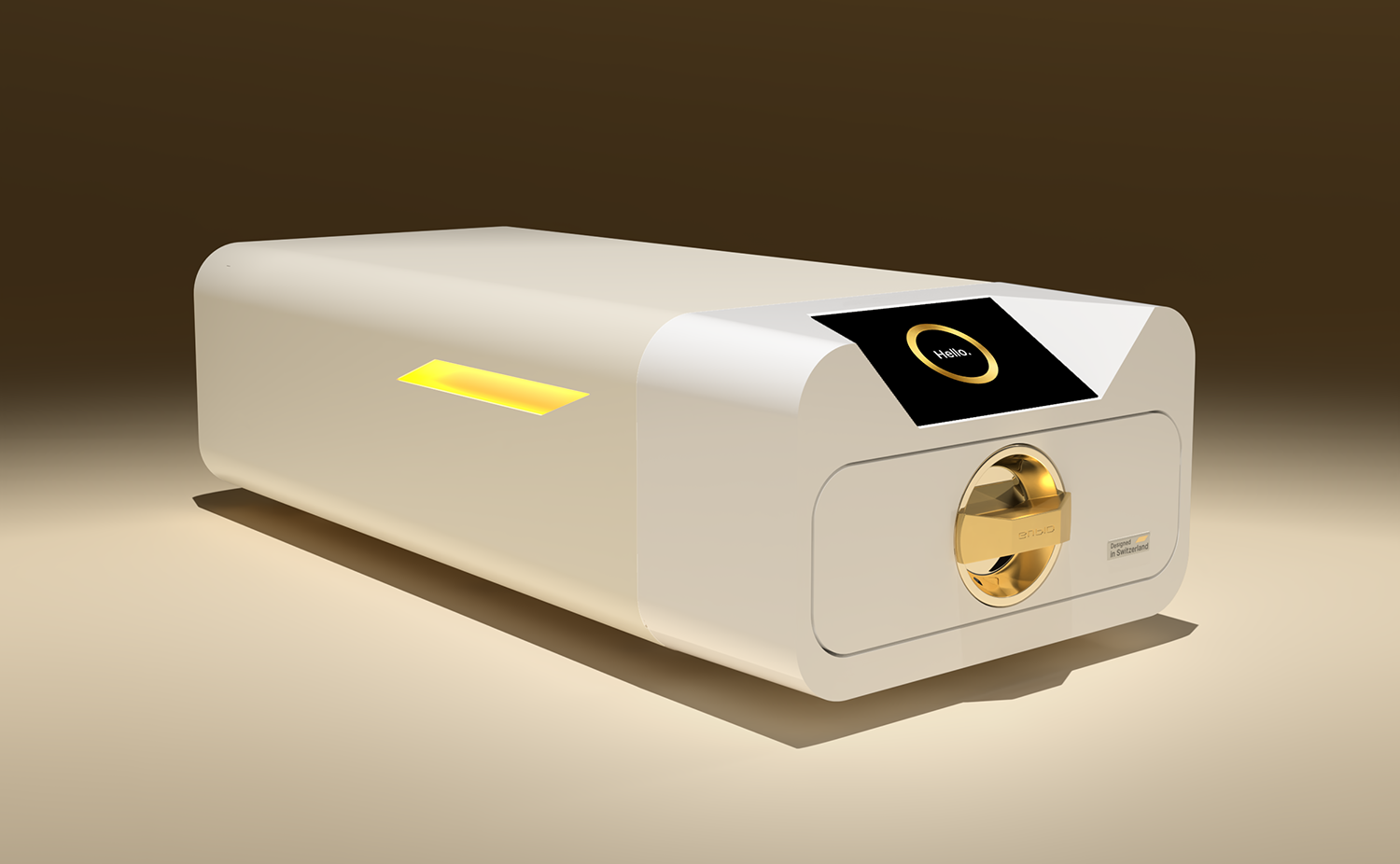 Stylish & Functional LED Lights
Elevate your Enbio Autoclave experience with style and enhanced functionality. This sleek, energy-efficient LED light is designed to offer brilliant illumination and to ensure precise control and visibility during sterilization processes. The Enbio LED Light not only enhances aesthetics but also boosts efficiency, by changing color according to each sterilisation phase. This way, you can see when your tools are ready even from the distance!
Intuitive Touch Screen
Cutting-edge ease and control. This user-friendly touch screen interface is designed to provide effortless navigation and precision control. With the Enbio Intuitive Touch Screen, operating your autoclave becomes easier than ever, streamlining sterilization processes and ensuring accurate settings with just a touch.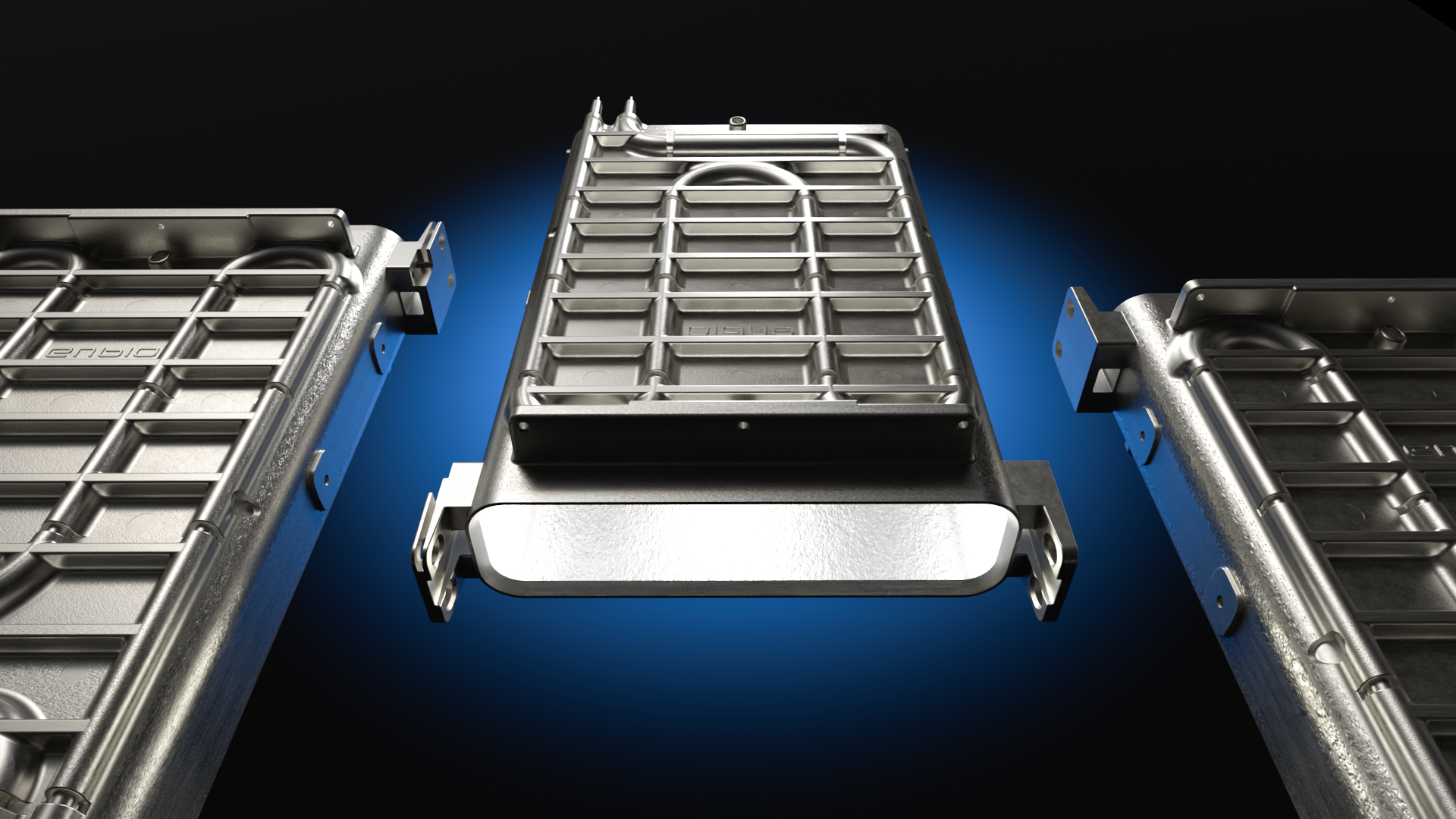 Revolutionary Sterilization Chamber
Redefine sterilization excellence with our innovative chamber designed exclusively to take the best care of your tools. Engineered to perfection, this sterilization chamber introduces a new era of efficiency and safety. With advanced features and a meticulous design, it guarantees flawless sterilization results, every time.
The choice of Industry Experts
The highest quality for the best professionals.
Paulina Pastuszak - Beauty Business Expert
The key reason why I chose the Enbio autoclave from ClaveClub is that sterilisation is really efficient, as the fastest programme takes just 7 minutes.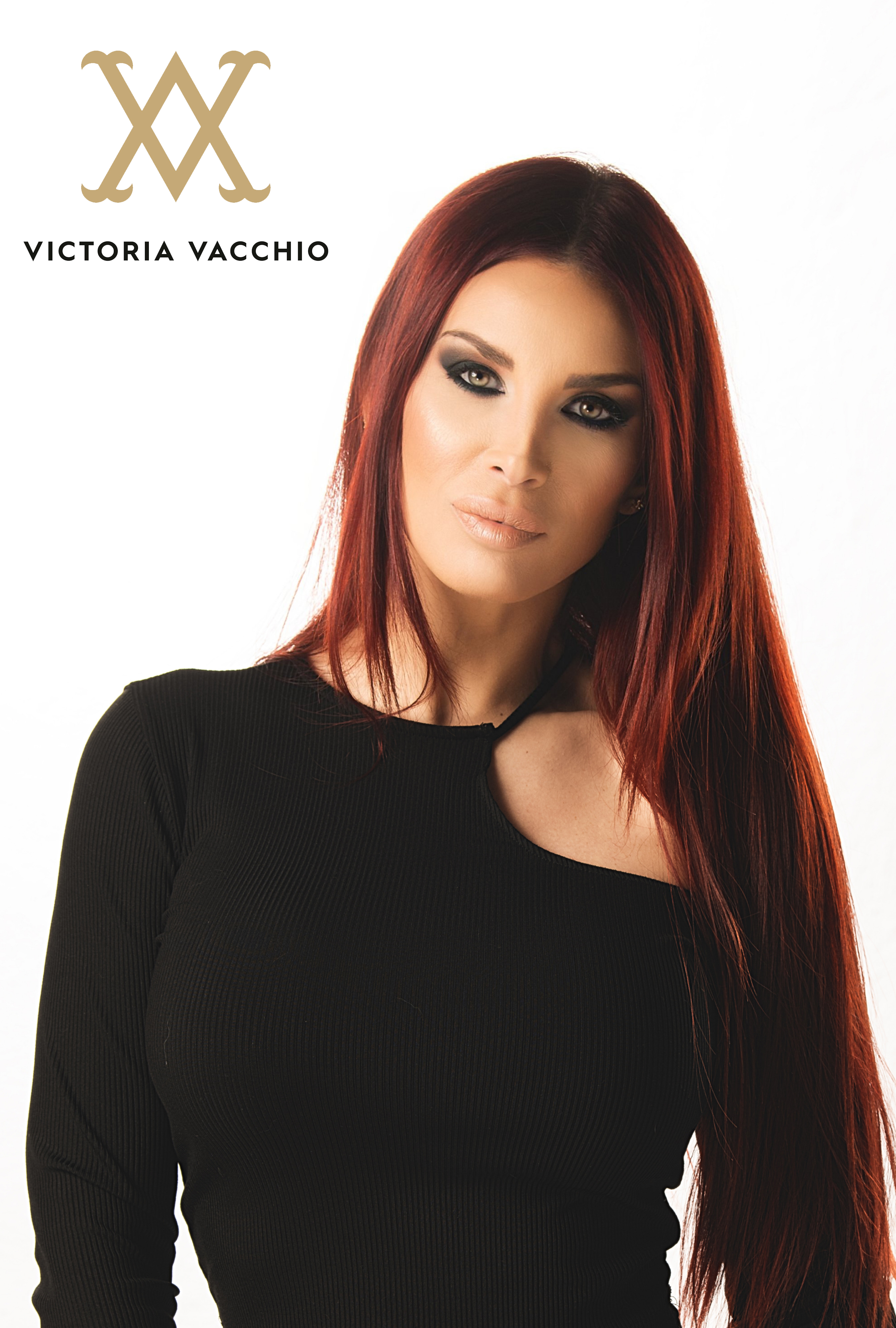 Victoria Vacchio - International Master Instructor
In Victoria Vacchio academies we always ensure our students' and clients' health and safety. We can only achieve this together with the best professionals in the sector: CLAVECLUB.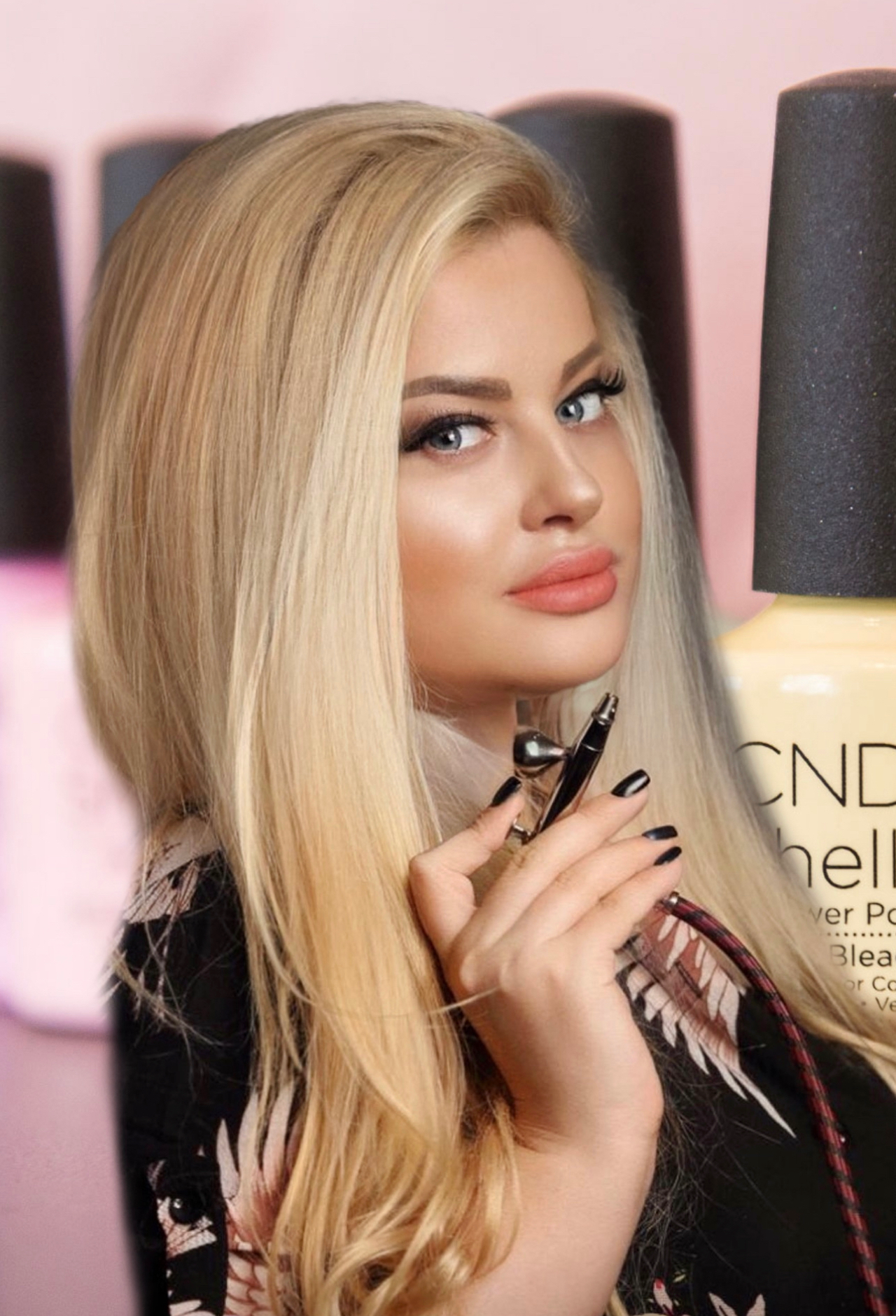 Ioana Cristescu - International Master Educator
With its modern design and Class B express sterilization time, it has become, for me, the best tool on the market. My thanks to the entire ClaveClub team who do an incredible job and adds value to all beauty businesses in Spain.
Certified and Awarded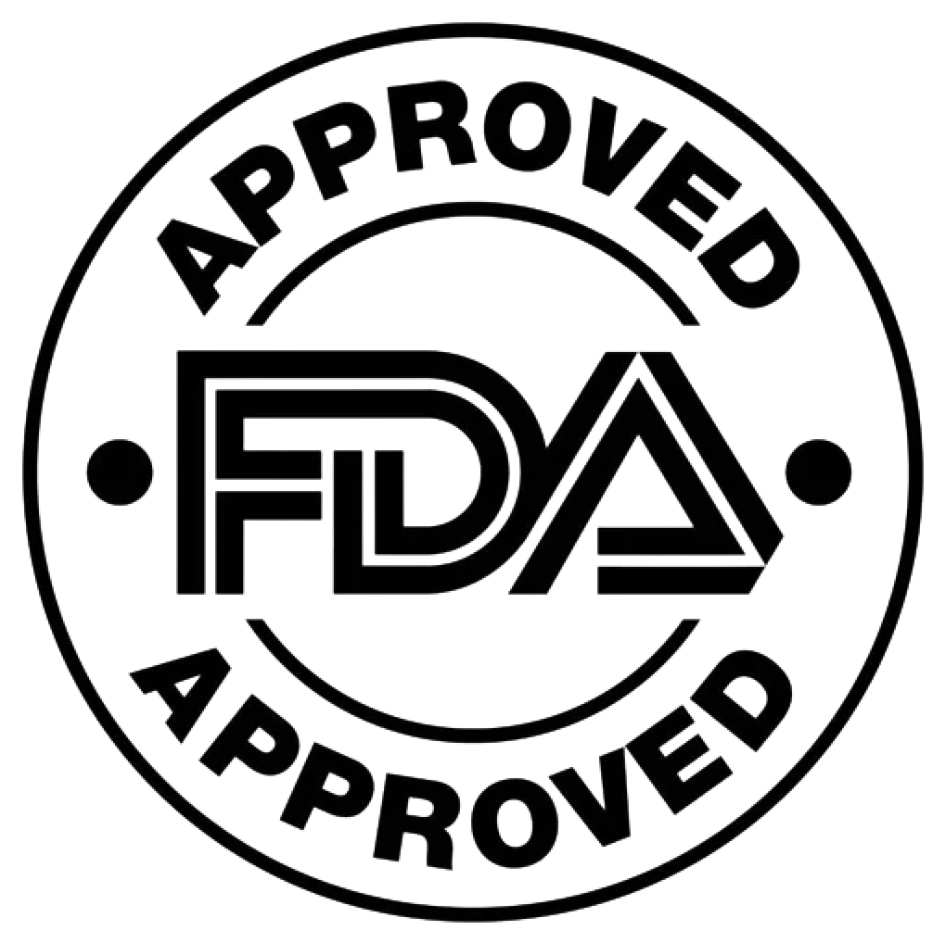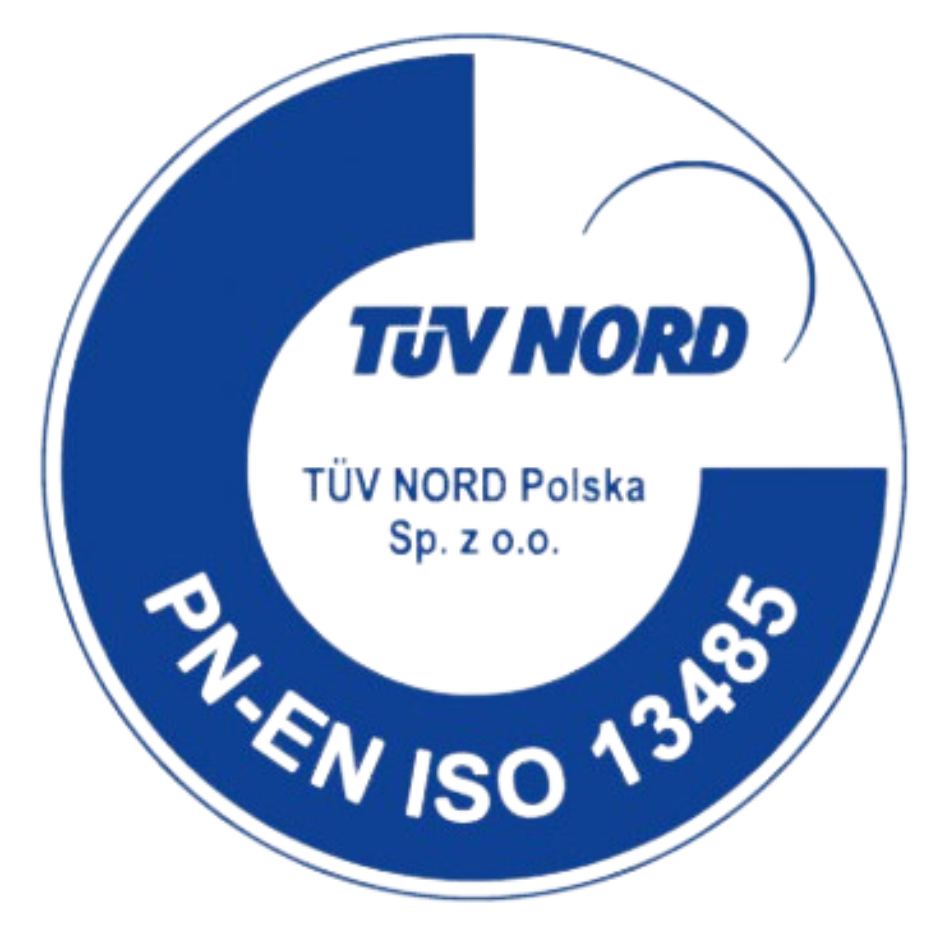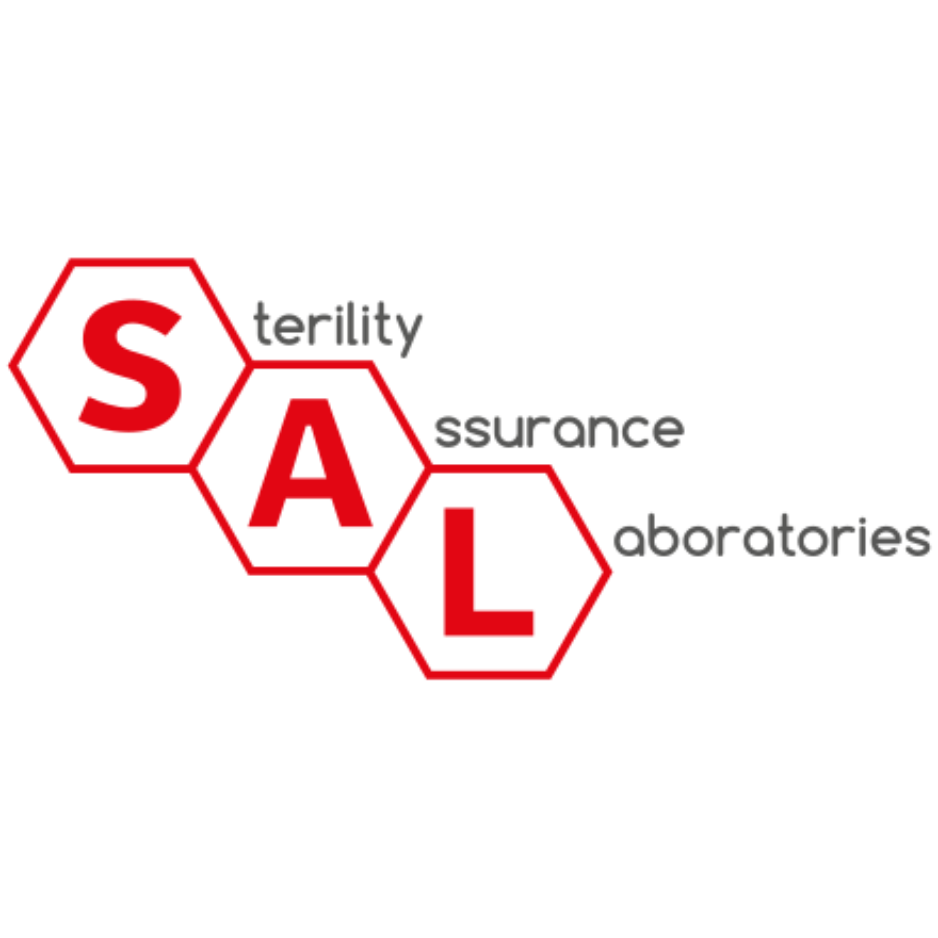 What comes with the autoclave
With the autoclave you'll get:
Quick start manual and device validation reports
Water connection hoses (blue and red) with plastic plug.
USB flash drive which contains the user manual, TÜV * certificate, Warranty, Enbio Data Viewer software.
HEPA filter (inside the chamber of the device).
Power cord.
Enbio Safe Saloon Certificate
Enbio Magic Filter (water filter)
38000
This many people already joined the Enbio community. Will you?
Cycles comparison
Two fast cycles for all of your needs.
Total cycle time
7 min
15 min
Dimensions
The Enbio Beauty Edition autoclave is the one-of-a-kind B class sterilizer, due to its compact dimensions.
Dimensions
Length
Width
Height
Technical Data
Discover all of the features of this amazing autoclave.
Average power consumption per cycle in KWh
Max water consumption per cycle
Permitted water parameters
Demineralized water (hardness <0.02 mmol / l
conductivity (at 20 ° C) <15 μS / cm
pH - from 5 to 7.5
chemical additives - none
FAQ
Below you can find most of the frequently asked questions.
Why do I need an Enbio Class B autoclave?

An Enbio class B autoclave is not just a piece of equipment for your center. It is the ticket to safety, efficiency, and peace of mind in any environment where sterilization is essential. An Enbio class B autoclave provides you with the following advantages:

Versatile Sterilization: A class B autoclave is capable of sterilizing a wide range of tools, including porous and hollow instruments. 

High-Level Compliance: Class B autoclaves meet and often exceed the requirements of regulatory bodies like the FDA, WHO, and CDC. This compliance is essential for patient safety and maintaining the reputation of your institution.

Efficiency & Speed: Time is money. Having a class B autoclave enables you to sterilize your tools faster and ensure efficiency. 

User Friendly Interface: Modern class B autoclaves come equipped with intuitive touch-screen interfaces which allow all professionals, including those who are not specialized, to operate the device and sterilize tools without the need for extensive training. 

Waste Reduction: Traditional sterilization methods often require the use of chemicals or disposable materials, contributing to environmental waste. Class B autoclaves use steam under pressure, which is an eco-friendly method that doesn't generate harmful byproducts or waste, reducing your environmental footprint.

Cost-effective: While the initial investment in a class B autoclave may seem significant, it pays off in the short and long run. With reduced maintenance costs, efficient energy consumption, and the elimination of the need for disposable sterilization materials and tools, it is a cost-effective solution for your center. 

Reliability: Class B autoclaves are known for their reliability. They are built to withstand heavy use and maintain consistent sterilization performance over time, reducing downtime and repair costs.
What tools can be sterilized in the Enbio Beauty Edition autoclave?

All autoclavable tools which can bear up to 134 C of vapor heat. Enbio autoclaves have different sterilization programs adapted for different types of tools. In the Enbio S and Enbio PRO models there is a 121 C program, special for more thermo-sensitive tools.

If you are not sure if your tool can be sterilized in a water-vapor autoclave or not, we recommend you to verify the possibility to sterilize the tool on its own label. You can also reach out to us or contact directly the tool manufacturer.
SAFE shipping. How do you ship the device?

The Class B Enbio autoclaves are shipped in packaging specially designed by engineers to ensure safe transport, minimizing the risk of damage during shipping. Safety measures are in place to protect the device during transit.
What is the estimated shipping and delivery time?

In 99% of cases we always have stock ready to ship. Once your order is completed, we ship the same day or maximum the day after the order has been placed.

The delivery time depends on the destination country and the transport companies. However, for most of the European countries, the average delivery time is 1 to 5 working days. There could be some exceptions for Islands or remote destinations.
What is the water and power consumption?

Water consumption: 105-115 ml/cycle (depending on total load and cycle)

Average power consumption per cycle in KWh: 0,4 - 1,75
What kind of water should I use with the autoclave?

Only distilled or demineralized water can be used. You can find all of the specifications in the user manual, or talking to one of our expert advisors.
What is the difference between installing the autoclave with the Enbio Magic Filter and without it?

When you set-up your autoclave together with the Enbio Magic Filter, you will need only 1 water container. 

Remember that the purpose of using the Enbio Magic Filter is to purify and recycle the water used in each sterilization cycle, so that we can use it again. Hence, 1 liter of water can last up to 1000 cycles.

If you set-up your autoclave without the Enbio Magic Filter, then you will need 2 water containers. One should be empty (for the waste water) and the other should be full with demineralized or distilled water.
What kind of periodic maintenance should be performed?

We advice to perform periodic maintenance annually or every 1500 cycles (depending on what is given before) as there are parts of the device subject to wearing down.

Performing the first periodic maintenance (first year or 1500 cycles depending what comes first), will activate the second year warranty.

There are also some parts that can be replaced autonomously, such HEPA filter or the Magic Filter. 

Contact our expert advisors for more information.
What payment options do you offer?

We offer a full range of payment options across Europe. Below you can find a list of the payment methods. We advice you though to contact our expert advisors who can explain the details of each payment methods.

Bank transfer

Credit/debit/prepaid cards

Cash on delivery

PayPal

Instalments

Leasing